There are over 1,500 homes in the the Greater Vancouver area that are SAFERhome certified. Below is a listing of some of the projects that have been built.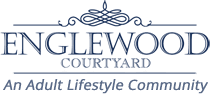 Englewood Courtyard – a 45+ adult lifestyle community in B.C.'s scenic Fraser Valley As an active retiree or soon to be retiree you are seeking condo homes with large open contemporary floor plans that feature luxury features that are all within a gated retirement community.
This building is the first 5 storey wood framed building in the upper Fraser Valley and has been designed to the SAFERhome building standards which enhance value and accessibility for each condo home. These luxurious homes are loaded with special features, have R.V. Parking and are all within walking distance to shops, parks and amenities.
Everton Ridge Homes, new 8 custom homes, Vernon

Peace River Development, townhouses and apartments, Fort St John

Fairwinds Green Solutions Demonstration Home, Vancouver Island

Vancouver's Southeast False Creek, 'The 2010 Olympic Village'

Teleosky Village Townhouse development, Maple Ridge

Hazelmere Golf Course – townhouse development, Surrey

Millennium Lodge –apartment development in Vancouver by the BCPA and Lions Society

PNE Prize Home – 1996, 2006, 2007 – upper end custom residences

Private Residences – 50+ family homes