Criteria 11 – Electrical Outlet Placement Locations
ELECTRICAL & TELECOM


Criteria 11 – Electrical Outlet Placement Locations


"How To"
Details
updated September 2017
How To Details
Criteria 11 – Electrical Outlet Placement Locations: place electrical outlets in the following locations:
Beside windows, especially where draperies may be installed
Near all the windows. This gives the option of automated curtain and window control in the future. Start from the fixed outlets on the right side of the windows, and then follow the 12-foot rule by placing an electrical outlet every twelve lineal feet — at least one outlet on every wall. If the window is wider than 6 feet, put an outlet on either side then follow the 12-foot rule.

Bottom of staircases
This is for either a stair glider or a vacuum cleaner to plug into.

Beside the toilet
This allows for all forms of technologies for independence. You should only use GFI outlets in this location. These outlets give the option of accessorizing toilets making them more user-friendly. That technology makes the toilet easier to use and is how seniors retain their freedom and dignity.

Top and bottom on every staircase
You'll easily be able to add a chair lift in the future, an especially attractive option if you're unable to design in a space for the storage closet lift/elevator option. Plus, in the meantime, you've got two great places for designer night-lights and convenient plugs for the vacuum.

Above external doors (inside)
An outlet on the interior wall directly above the lintel and in line with the door handle allows the option of adding an automatic door opener and/or electric door strike. If you don't want this right now, just install a cover plate and either paint it or use wall paper to conceal the outlet.

On front face of kitchen counter
This is for those people who cannot easily reach the back counter in the kitchen to plug in devices. This standard can also be met by positioning an electrical outlet on a side-wall beside a counter to achieve the same effect of easier reach.




Additional Electrical outlets should be roughed in at all the following locations: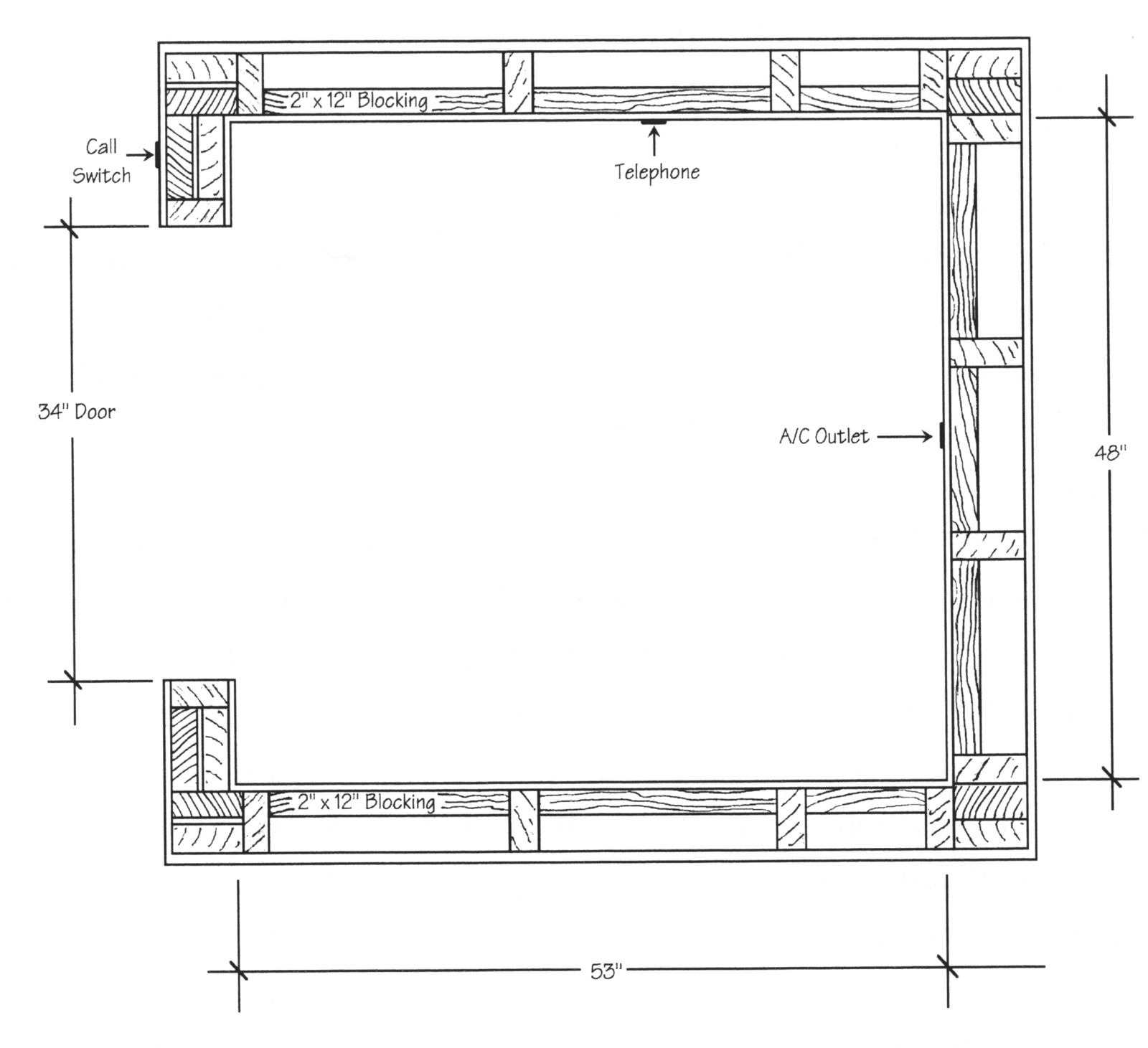 The lift/elevator shaft (stacked closets). What's important is that you'll need to rough in a standard single gang box on the inside of the lift/elevator wall 18 inches from the floor to centre at the rear of the closet area.
Beside your electrical panel. Rough in 2 electrical boxes here so you can install a house spike/surge suppressor and phase coupler either now or in the future. This will protect the entire house from power fluctuations.​
Beside Node Zero. Rough in 2 electrical outlets beside Node Zero so you have a way for your X-10 and other devices to interface with your wiring.