Criteria 3 – Doors (& pinch points)
STRUCTURAL & DESIGN

Criteria 3 –
Doors (& pinch points)

"How To"
Details



Criteria 3 – Doors (& pinch points): All doors and pinch points are a minimum of 34″ but ideally 36″ wide.
Most of us live in standard homes, built to satisfy our basic needs. The builder probably had no incentive to spend a penny more than he must on doors because no one asked for or recognized the benefit of larger doors.
So the builder priced out the cost of 8, 10, or 12 pre-hung, framed doors per home. Noting very early in his career that door prices increase with their width, he opted to save the $10 to $15 per door, possibly generate a saving of a $100 to $150 per home simply by using 2-foot 8-inch doors.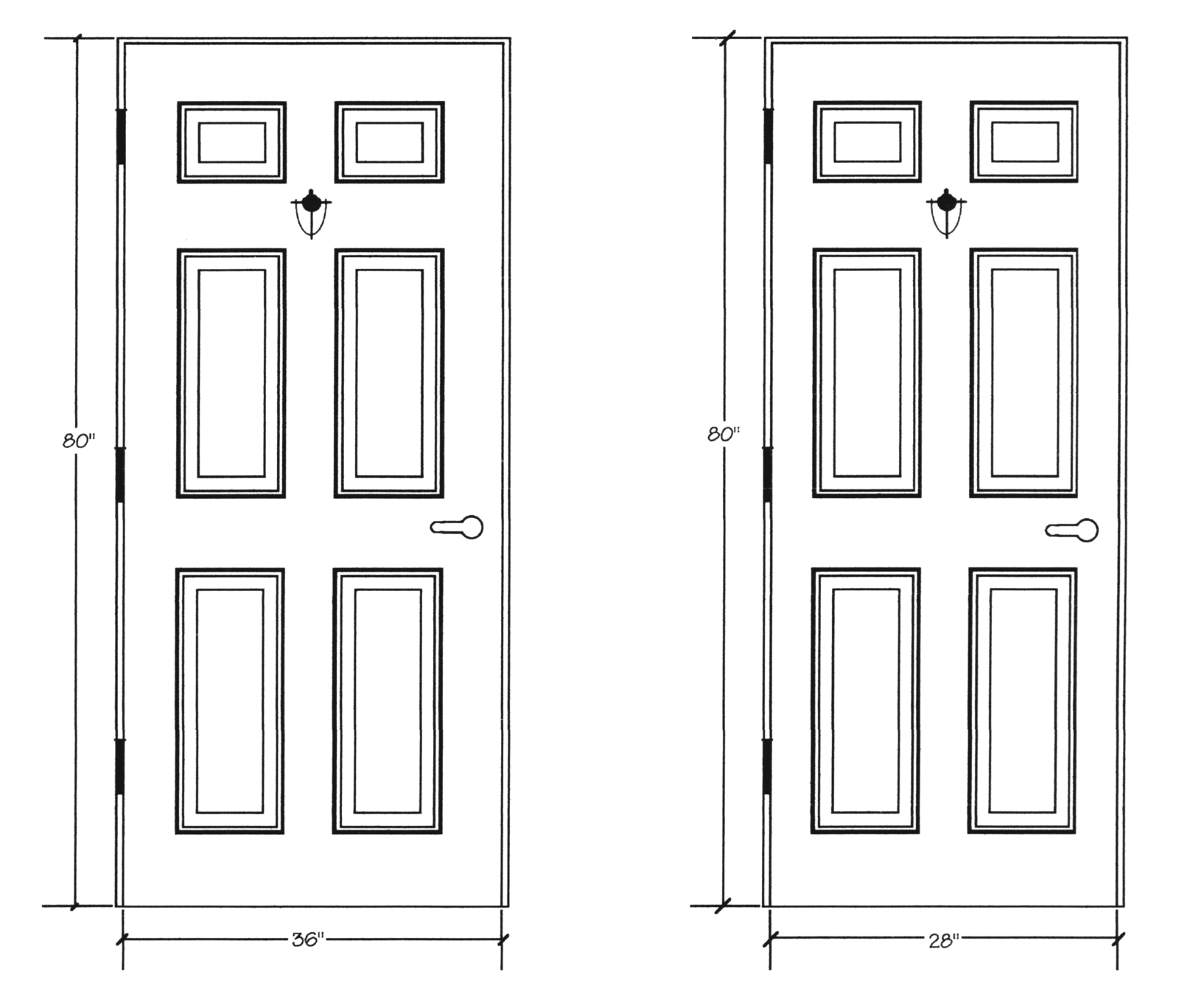 The SAFERhome Standards deliver the clarity of why you should build to a higher than national minimum building standards when it comes to doors! The door on the left is larger, and looks far more elegant.
Good news: the amount of labour and materials needed to install a 3-foot door and frame is no different than installing a standard, 2-foot 8-inch door. Typically you'll find there's no more than a $10 to $15 dollar variation between the two standard sizes. This is the only additional cost of upgrading your inner doors and doorways to be SAFERhome compliant.
More good news: when you choose this option there are some areas where you'll actually enjoy some cost savings. While not every wider door eliminates a stud, certainly the majority of wider openings do, so you've immediately saved not onlythe cost of the stud but the time to install it during framing as well. Typically, the framing cost savings per doorway is about five dollars for every two wider opening. That will partially offset the additional price of the door itself.
Doors also establish the baseline for "pinch points" – pinch points are anywhere that restricts people moving, like kitchen counters and their relationship to the walls.
34 inches is the minimum pinch point, allowance between the wall and counter.