Englewood Courtyard – completed & SAFERhome Certified
Englewood Courtyard
– completed & SAFERhome Certified
This Project is now officially inspected and certified "SAFERhome".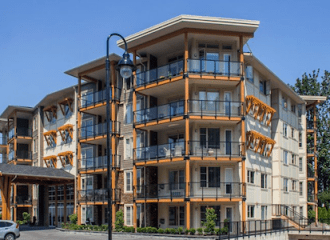 You will be amazed at the quality and design that Mark Perry and his team have built. This is the most advanced new housing in Canada and nothing even close to this anywhere in North America. True Sustainable design that turns a house into a wonderful home.
Our excellent ASTTBC Inspectors have now certified the first building and we have gathered some great cost information. The costs of including the SAFERhome Standards have come in lower than even we had originally forecast. More cost information will be on this page shortly.