HPO's Building Excellence Research
SAFERhome Standards Society partners with Homeowner Protection Office Technical Research & Education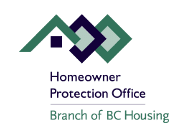 SAFERhome is a program recipient for the HPO's Building Excellence Research & Education Grants, Spring 2016. The details of the Industry Research Project are outlined below.
Universal Design Housing
Description • The universal design housing standards include safety and accessibility features such as wider doors, lower thresholds, easier access to light switches, smart home-style electrical options. • This study will identify research costs and benefits to incorporate universal design standards in low-rise multi-unit buildings.
Status: Project to be completed in 2016 Partners: SAFERhome Standards Society Audience: Builders, design professionals and the industry in general.